What is 2D CAD? What is 3D CAD?
2D and 3D CAD described in Layman's Terms
---
2D CAD Drafting: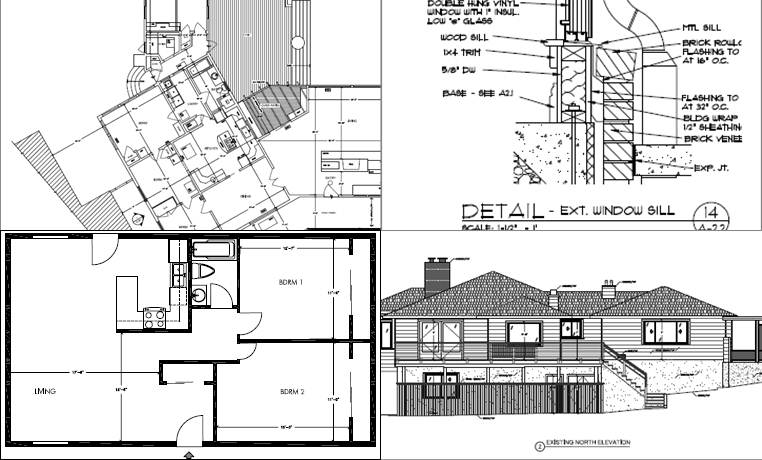 2D CAD drafting is drawing on the x,y axis. Measurements deal with length and width or height and width. Views can be cut to show a cross-section, a 2 dimensional view of the inside surfaces. Views can be shown looking down (plan view or top view) or facing the object (elevation or side view).
Typical terms for 2D drafting drawings are: Floor Plans, Elevations, Sections, Views. 2D drafting can also include Diagrams, Charts and Notes. 2D Drafting is still the most universal form of drafting and the most commonly used.

3D CAD Drafting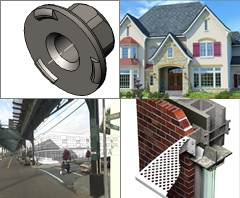 3D CAD drafting is drawing on the x, y and z axis. Measurements deal with height, width and depth or volume.

The object is developed in three dimensions. Views can be cut from any angle the viewer requires. Sections cut will still show the object in 3D with exterior surfaces removed. 2D plans with x,y measurements, are required to develop a 3D model. If the 3D model exists in CAD, 2D plans can be developed from the CAD model.

Typical terms for 3D drawings: 3D, 3-D, CAD Modeling, 3D Rendering, 3D Model. 3D drafting is an effective graphics tool in sales and marketing. It is used in Manufacturing (CAM) and Building Information Modeling (BIM)